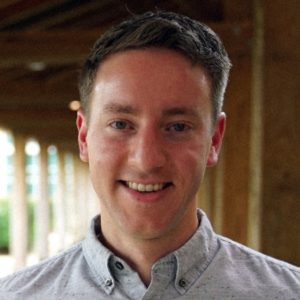 Who are the people that are taking the lead in disrupting the future of work?
They're the official Disruptors (Organizers) of DisruptHR events held in cities around the world. Each week, we'll introduce you to one of these intelligent, inspiring, and beautiful people (okay, pick two) who have stepped up, and volunteered to organize a Disrupt HR event in their city.
Steve Perkins of DisruptHR Richmond (Disruptor #224)
LinkedIn – [ Steve Perkins ]
Who are you, and what do you do in your "day job"?
My name is Steve Perkins and I'm the Founder & CEO of Greenhouse Culture, where I help business owners and entrepreneurs clarify their purpose, grow their profits, and reach their potential.
We use top-shelf coaching, innovative culture renovation methods, and breakthrough technology solutions to engineer intentional environments where growth happens naturally, both you know, plant the right seeds in the right soil, and watch them grow!
How did you first hear about DisruptHR?
My founding partner, David Beath, told me about it.
Why did you decide to raise your hand and become an organizer for DisruptHR events in Richmond?
It's a no-brainer. The entire system of how humans think about 'WORK' is transforming, and so many people don't even realize it. Or they think it's a little trend.
I'm all about unlocking human potential and seeing what's possible, so I want to activate our city to create the future workplace with the same fervor that goes into tech startup ecosystems!
How many events have you organized?
1 in 2017 and the next is happening April 19th, 2018. The first was in a semi-famous music studio, which provided a super fun & intimate vibe where we felt like we are in this together. Incredible feedback, so we're continuing that feel.
What types of people/industries have attended your events?
Business owners, CEOs, HR professionals, Creatives, Corporate leaders, Community leaders, Startup community, Nonprofit leaders, Coaches, Consultants, & Change agents
What are you most proud of that has come out of being involved with/organizing DisruptHR events?
Leaders and difference-makers are connecting across industry lines, and we're hearing about lots of inspiration to bring joy & purpose back into the workplace!
What kind of feedback have you received from those who attended prior DisruptHR Richmond events?
One attendee said, "I go to lots of events like this, so I came in skeptical that it would be the same old thing. But this one was different. It was authentic and intimate, and there was a sense that we are all in this together. It wasn't about perfect performances – we laughed together and people high-fived the speakers as they came down the aisle after their talk."
What is your favorite DisruptHR Talk, and why?
Liz Funke spoke about making the employee onboarding experience fun & engaging – I love this because first impressions matter and people need to feel valued instead of an afterthought. And for companies, it's a huge opportunity that's usually lost because we're too busy writing emails & going to meetings about meetings…
Disrupting Traditional Thoughts On Hiring | Liz Funke | DisruptHR Talks from DisruptHR on Vimeo.
Based off of the Talks and conversations at your events, what do you feel are the areas with the biggest opportunity for disruption?
Tapping into the passions and purposes of great people. Most companies are operating at a small fraction of their potential because they're only accessing a fraction of what their people have to offer. And this is actually a pretty simple fix.
What excites you or frustrates you about the future of work, your career and/or DisruptHR?
Technology & internet have leveled the playing field, so I think people have more options, which causes people to pursue more of what they love & companies needing to support that.
I think this is a historic thing for all of us. People want to make a difference in the world more and more, and I want to be part of launching them into that!
What's Happening With DisruptHR Richmond:
– DisruptHR Richmond Community Page
– DisruptHR Richmond Facebook Page
–#DisruptHR_RVA Twitter mentions