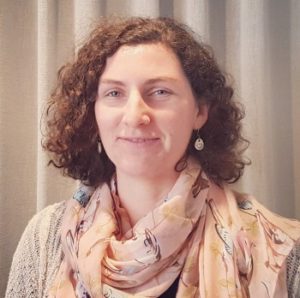 Who are the people that are taking the lead in disrupting the future of work?
They‰'re the official Disruptors (Organizers) of DisruptHR events held in cities around the world. Each week, we‰'ll introduce you to one of these intelligent, inspiring, and beautiful people (okay, pick two) who have stepped up, and volunteered to organize a Disrupt HR event in their city.
Sharné McDonald DisruptHR -Cape Town, SA- (Disruptor #309)
LinkedIn ‰- [ Sharné McDonald ]
Twitter ‰- [ @Sharne_Artist ]
Who are you, and what do you do in your ‰day job‰?
Sharné McDonald, Happiness Hero of  Hi5.
Why did you decide to raise your hand and become an organizer for DisruptHR events in Cape Town?
From my boss, who assigned the event organising to me 😉
How many events have you organized?
I must admit it scared me at first to have the responsibility of being involved with an international event like this, but the localised format of each event is what makes it really work!
Somehow, smaller events make space for more disruption. That is what I enjoy most about DisruptHR and why I stay involved.
What types of people/industries have attended your events?
I have been involved in organising 3 events so far.
The first was 12 Oct 2017 at Travelstart, the second 1 Mar 2018 at Travelstart and the next one is coming up 2 Aug 2018 and will also be held at Travelstart.
Our events have steadily been growing – about 80 people attended 12 Oct, over 110 on 1 Mar (We had to hire chairs)… So we're really expectant for the next one!
What are you most proud of that has come out of being involved with/organizing DisruptHR events?
When I see all the interaction on social media and get feedback from our attendees saying how much they enjoyed the event and speakers. I also find it very rewarding when the speakers walk away from the event all smiles, with a sense of accomplishment and excitement about their industry.
What kind of feedback have you received from those who attended prior DisruptHR Cape Town events?
Yeah, one of the speakers once commented that it was exceptionally well organised and they always felt like they knew exactly what they needed to do and when. He really enjoyed himself.
What is your favorite DisruptHR Talk, and why?
I really enjoyed our CEO Gary Willmott's talk at the last DisruptHR Joburg, on 'why all the out-of-office replies?' It was so fun and light-hearted, but really got down to the heart of what it's like being an HR professional – often reactive, instead of pro-active!
Why All The Out Of Office Messages? | Gary Willmot | DisruptHR Talks from DisruptHR on Vimeo.
Based off of the Talks and conversations at your events, what do you feel are the areas with the biggest opportunity for disruption?
People are still definitely intrigued by the idea of the Fourth Industrial Revolution, the possibilities and opportunities for business presented by technology, as well as the changing roles of leadership and HR.
What excites you or frustrates you about the future of work, your career and/or DisruptHR?
Working with people is an ever-changing landscape. You can't really pin it down into a gridlocked process. Society changes, products change, the way we perceive the world changes. What stays the same is what is fundamental to the human condition: we all have a mix of basic needs as well as aspirational desires.
The Future of Work lies in how we navigate the changing landscape, even though we still want the same things. It's the 'why' of what we do, and this is what makes the idea of work so interesting to me!
What‰'s Happening With DisruptHR Cape Town:
–DisruptHR Cape Town Community Page
–DisruptHR Cape Town on Twitter (@DisruptHRCpt)