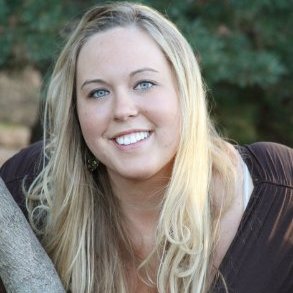 Who are the people that are taking the lead in disrupting the future of work?
They're the official Disruptors (Organizers) of DisruptHR events held in cities around the world. Each week, we'll introduce you to one of these intelligent, inspiring, and beautiful people (okay, pick two) who have stepped up, and volunteered to organize a Disrupt HR event in their city.
Kelsey Hillberg of DisruptHR Sioux Falls (Disruptor #159)
LinkedIn – [Kelsey Hillberg]
Twitter – [@KelseyJoH]
Who are you, and what do you do in your "day job"?
Kelsey Hillberg, Talent Advisor- Corporate Services, Sanford Health
How did you first hear about DisruptHR?
I was on a committee with Charlotte Gamber, who had been to DisruptHR Fargo, and vowed to bring the event to Sioux Falls! She reached out to me and told me about her vision and about Disrupt, and I was all in!
Why did you decide to raise your hand and become an organizer for DisruptHR events in Sioux Falls?
My nature is a little disruptive, especially when talking about HR or work. I value change and challenges and see them as vital to a successful career, life, organization, etc.
So being a part of the DisruptHR family was somewhat a natural fit for me—-I guess you could say "you guys are my people"
How many events have you organized?
We had DisruptHR Sioux Falls 1.0 in March of 2017- we had only 100 attendees due to space limitations at our venue- we sold out tickets in only a few weeks, and had people contacting us up to the date of the event to try to get tickets to our event!
We are currently planning for DisruptHR Sioux Falls 2.0 on April 19, 2018. We will have 250 tickets available and hope for another sell-out!
What types of people/industries have attended your events?
We had a lot of people from the HR community at our event, which was great. We also had some business owners, some of the startup community, consultants, and managers.
What are you most proud of that has come out of being involved with/organizing DisruptHR events?
I have enjoyed the conversations the most.
Pushing people to think about how they can do work differently, how we can approach people differently, and how we can stretch to ensure that we are providing quality, value-added HR services to our organizations, thus enhancing our employees, businesses, and communities.
What kind of feedback have you received from those who attended prior DisruptHR Sioux Falls events?
We had such great feedback from our event, I felt like it was such a success. Our attendees loved it and wanted to be involved and continue the disruption. I think the best part was the call to action for people to become change agents wherever they currently are.
What is your favorite DisruptHR Talk, and why?
Idea Sex, by Greg Roche, is easily my favorite. There are so many others that I have loved as well! We had some excellent talks at our first event as well.
Idea Sex in Talent Management | Greg Roche | DisruptHR Talks from DisruptHR on Vimeo.
Based off of the Talks and conversations at your events, what do you feel are the areas with the biggest opportunity for disruption?
There are so many!
I think the biggest opportunity always lies in ensuring our middle managers are well trained and prepared to do their jobs in the best possible way. So many battles are won and lost at middle management that we cannot take that group of people lightly, they must be provided the highest quality leadership training and be held accountable.
I also feel that there are so many opportunities to change the minds of other leaders throughout or organizations and city so they truly understand value add HR and how we are a strategic force- not pushing paper.
What excites you or frustrates you about the future of work, your career and/or DisruptHR?
DisruptHR has been such a fun platform for HR people to reach out, the frustrating part is most of the time we are preaching to the choir!
My hope is that at some point we are no longer preaching to the choir, but we are getting new information out there to the people who need it and that they know and understand how HR adds value to an organization.
How do we do that?! Every person that attends DisruptHR becomes a change agent, forcing people to take healthy risks, proving that HR is valuable and further advancing the need for change and challenges. So far, I have been involved in planning for DisruptHR in my area.
I hope to pass the baton soon to some new great organizers in Sioux Falls so I can prepare my first DisruptHR Talk! I have a few ideas that I would love to do!
What's Happening With DisruptHR Sioux Falls:
– DisruptHR Sioux Falls Community Page
– DisruptHR Sioux Falls Facebook Page
– DisruptHR Sioux Falls on Twitter (@DisruptHRSuFu)
–#DisruptHRSiouxFalls Twitter mentions