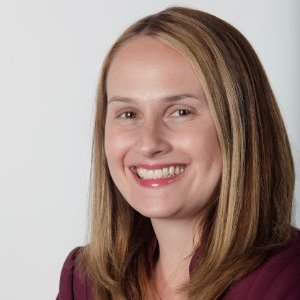 Who are the people that are taking the lead in disrupting the future of work?
They‰'re the official Disruptors (Organizers) of DisruptHR events held in cities around the world. Each week, we‰'ll introduce you to one of these intelligent, inspiring, and beautiful people (okay, pick two) who have stepped up, and volunteered to organize a Disrupt HR event in their city.
Julie Barker of DisruptHR – Indianapolis- (Disruptor #73)
LinkedIn ‰- [ Julie Barker ]
Twitter ‰- [ @JulieBarker1018 ]
Who are you, and what do you do in your ‰day job‰?
I am Julie Barker, VP of Talent at Zylo
How did you first hear about DisruptHR?
I saw some awesome videos posted on social media from another DisruptHR city!
Why did you decide to raise your hand and become an organizer for DisruptHR events in Indianapolis?
I loved the idea of getting a group together that wanted to talk about things differently and have fun doing it! I was so glad there were others reaching out wanting to do the same and the opportunity to join together.
How many events have you organized?
We just held our 4th event in April. We have held 4 events in 2 years and the last one had approximately 180 attendees and was sold out over a month before.
What types of people/industries have attended your events?
HR and Recruiting, Consultants, Sr leaders/Executives, finance, marketing, customer success, CEO's.
What are you most proud of that has come out of being involved with/organizing DisruptHR events?
I love the passion and energy it has left so many with from the event ready to do something new in their roles or in the Indianapolis community. It has also brought together new networks and connections.
I have also loved seeing so many amazing speakers open to challenging themselves with this format but then loving the event and being a part of it. I have met some of the most amazing leaders being a part of this.
What kind of feedback have you received from those who attended prior DisruptHR Indianapolis events?
I love when people immediately email after the event ready to share out the videos or already ask about the next event and when it is and that they can't wait to bring others.
I loved it when one of our best speakers at an event said to me, "Did you know this was the first event I have spoken at?"
What is your favorite DisruptHR Talk, and why?
I have so many favorite videos it's so hard to list.
One of my favorites from the last event is Karen Seketa's. I like the concept of radical candor in the recruiting process to a whole other level.
War Games | Karen Seketa | DisruptHR Talks from DisruptHR on Vimeo.
Based off of the Talks and conversations at your events, what do you feel are the areas with the biggest opportunity for disruption?
Candidates and Team Members have different priorities and expectations then we as companies may have originally defined, simple – are you aware of that and do you know how to tell stories with the data to influence the future.
What excites you or frustrates you about the future of work, your career and/or DisruptHR?
Some days I feel like we are there and making so much progress and then others I think we have a ways to go. I'm glad I get to be a part of it!
We must always have leaders across the business as a part of this conversation and not just HR we need to work together to impact the future of work, and in our career, we are huge influencers. I always have at least one coffee per week that I get feedback, ideas, or thoughts from others in Talent roles.
I challenge anyone to do this and take the time.
What‰'s Happening With DisruptHR Indianapolis:
–DisruptHR Indianapolis Community Page
–DisruptHR Indianapolis Facebook Page
–DisruptHR Indianapolis on Twitter (@DisruptHRIndy)