DisruptHR Vaughan (ON, Canada) will be held on Wednesday, October 26, 2022, at McMichael Canadian Art Collection and we're excited to announce an awesome lineup of speakers for their 3rd DisruptHR event!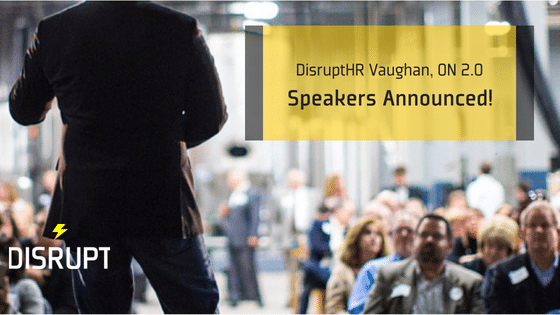 Vishal Joseph — Account Manager at Snapchat
"Personal Branding Can Make Your Dreams Come True"
Cerys Cook — Chief People Officer at Swift Medical and Ryse Coaching
"Vulnerability in Leadership"
Robb Gilbear — Founder of Growth Habit
"Taking the Risk of Showing Up as Yourself and Putting Your Message Out Into the World"
Quinn Underwood — CEO & Co-Founder of Autumn
"Burn Out, What It is and How to Stop It, Without Adding More Work to Your Plate"
Hayley Peek — Founder of Haley Peek Consulting – Mental Health Consultancy
"Workplace Mental Health and Wellness"
David Pullara — Founder of dp Ventures
"The Talent & Brand Risk of Bad Recruitment Practices"
Asad Zaman — CEO of Sales Talent Agency
"Every Hire is a Risk"
Jenny Barkan — Business Coach at Jenny Barkan Business Coach
"What are the Risks of Not Letting Go to a Toxic People at Work and How to Transform These Risks to Opportunities"
Andrea Bartlett — Head of People at Humi
To Be Announced
J. (Jahanzaib) Ansari — Co-founder & CEO of Knockri
"Look Past the Name: Bias and Risk in Hiring"
Priyanka Khosla — Senior Manager, Leadership at Scotiabank
"Two 23kgs Bags and a Belief"
Lee MacDonald — Co-founder & CEO of Aboard
To Be Announced
Thanks to DisruptHR Vaughan 2.0 Sponsors!