DisruptHR Sydney (NSW) will be held on Wednesday, March 15, 2023, at Clarence and we're excited to announce an awesome lineup of speakers for their 3rd DisruptHR event!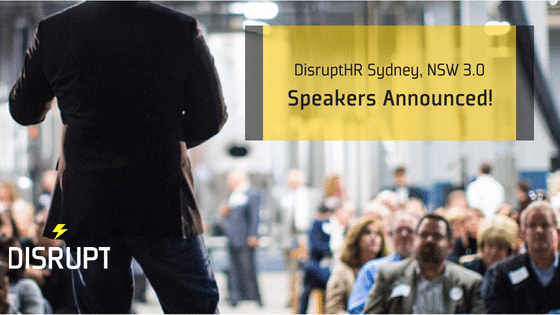 Monica Watt — Founder of Incredible Buzz
"How Well Do You Know Your People?"
Nick Freedman — Chief Executive Officer at Retire on Purpose
"80,000 Hours of Experience Just Walked Out the Door!"
David Guazzarotto — Managing Partner and Chief Executive at Leapgen Australia/New Zealand
"UNLEASH YOUR SUPERPOWERS: Harnessing the Potential of a Neurodiverse Workforce"
Erika Enberg — Partner at True Search
"How to Catch and Keep a Modern CPO"
David Burrows — Founder of Strictly Workforce Planning
"5 Reasons Why HR Can't do Strategic Workforce Planning (and other bollocks)"
Andrew Butow — Co-Founder of Earth 2 Mars
"AI vs HR – The Good, The Bad and The Curious…"
Michelle McGrath — Author
"What We Can Learn From First Nation Truth Telling"
Dan Cook — CEO & Founder of Careerbase
"Top Down Learning is Broken, Let the People Fix It"
Mofoluwaso Ilevbare — CHRO / Exec. GM People & Culture at Allied Pinnacle
"Talent Attraction & Engagement – The Power of a Leader's Personal Brand"
Marc Havecroft — President of Go1
"CEO Perspective on Skilling Up for Future of Work"
Thanks to DisruptHR Sydney 3.0 Sponsors!