DisruptHR Spokane (WA, USA) will be held on Thursday, October 18, 2018, at Nectar Catering and Events and we're excited to announce an awesome lineup of speakers for their 1st DisruptHR event!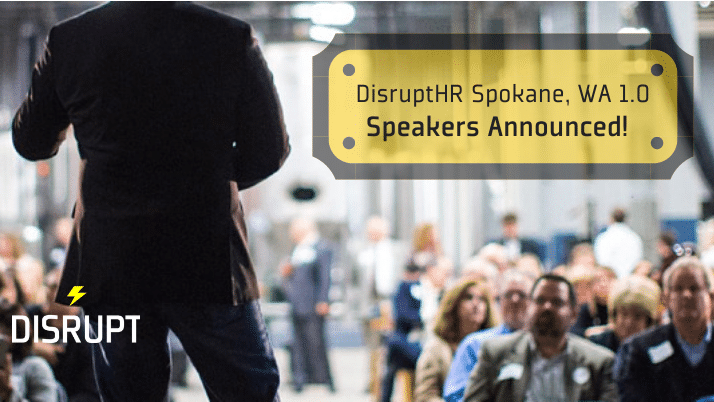 Wade Larson  — Chief Human Resources Officer at Wagstaff
"Mexican Drug Runs, Taco Tuesday, and Healthcare"
Brady Cass — President of Asuris Northwest Health
"Texting, Sexting, and Neandrathal Communication"
Rob Ezell — Regional Financial Consultant at HUB International
"Wasted: Taking a Bite Out of That Rotten Pumpkin Pie"
Erin Lydon — Professional Speaker
"Disrupt the Pay Gap: How Groupthink Hurts Equal Pay"
Tyler Lafferty — Co-Founder of Seven2
"Why Group Showers are Good for Company Culture"
Rebecca Bull Schaefer, Ph.D. — Associate Professor of Management at Gonzaga University
"Time to Rethink the Job Offer Negotiation"
Tim Mitrovich — CEO and Chief Investment Officer of TEN Capital
"Avoiding "Spokanitis" – Understanding the Tradeoffs You're Already Making"
Julie Waters — Human Resources and Operations Director at Chapter 13 Trustee Office in Spokane
"Epic Fail! Taking Advantage of YourScrew-Ups"
Thanks to DisruptHR Spokane 1.0 Sponsors!