DisruptHR Orlando (FL, USA) will be held on Thursday, October 20, 2022, at IOA Complex and we're excited to announce an awesome lineup of speakers for their 12th DisruptHR event!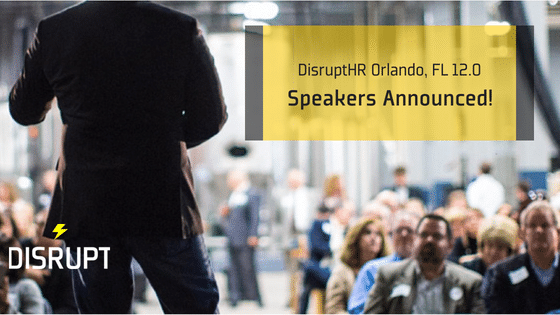 Phil Nahajewski — Partner at Florida CFO Group
"Rockin' the Job Interview"
David Miklas — Employment Attorney at Law Office of David Miklas, P.A.
"Scary HR Stories"
Kate Shockey — Founder of The Kintsugi Foundation
"HR The Fun Suckers"
Renee Skelton — Life Coach at Renea Skelton, llc
"The Dark Side of Radical Empathy"
Michael Goritz — CEO of Org Development Group
"Starting and Growing an OD Department"
Dreamma Mendoza — Sales at Human Interest
"Calling Sarah to the Principals Office!"
Miranda Arjona — Talent Management at Rollins College
"Frankie Says Relax"
Brandi Garrett — VP of HR at Civix
"What We Learned from the 80's"
Dawn Kristy — CEO of The Cyber Dawn, LLC
"The Weakest Link in Cyber Security"
Tracy Boyd — CEO of Aligned Growth Solutions
"The Largest Diversity Screw Up That You've Never Heard of and How It Was Easily Avoidable"
MaryLean Abney — CFO and COO of Purtech, Inc
"Ok Talent – Back in My Arms Again – So Satisfied"
Sommer Sherrod — Vice President of Insurance Office of America
"Headtrash: Taking Out the Garbage"
Thanks to DisruptHR Orlando 12.0 Sponsors!