DisruptHR Orlando (FL, USA) will be held on Thursday, June 30, 2022, at IOA Complex and we're excited to announce an awesome lineup of speakers for their 11th DisruptHR event!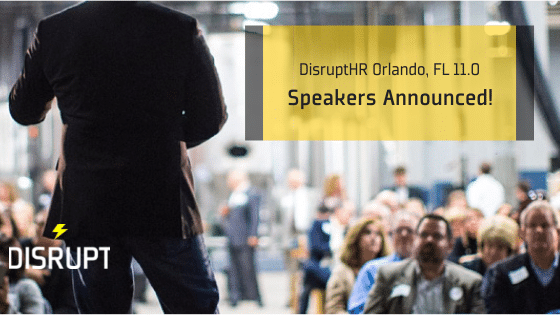 Leslie Mizerak — CEO of Mizerak Coaching 
"To Be Announced"
Kate Shockey — Manager of Human Resources and Talent Acquisition at The Kintsugi Foundation
"Listening"
Phil Nahajewski / @PhilNaha — Partner at Florida CFO Group
"HR and Finance – We're the Rhythm Section"
Janine Krokey — Human Resources Director at Nursery Supplies, Inc.
"To Be Announced"
Sommer Sherrod — VP, Employee Benefits at Insurance Office of America
"Denied: When Healthcare Doesn't Seem Like It Cares"
Sheryl Mays — Chief Experience Officer at Rise and Shine Consulting and Coaching Firm
"Reimagine Onboarding: Eliminate the Skills Gap"
David Miklas — Founder of Law Office of David Miklas, P.A.
"The Red, White and You of Employment Law"
Kim Shaw / @InspiringKim — Owner of InspiringYOU! Leadership Enrichment Solutions
"Employee Engagement"
Brandi Garrett — VP of Human Resources at Civix
"To Be Announced"
Jordan George — Head of Client Solutions at Curium Solutions
"Formula Won: Working Smarter with a 4 Day Week"
Avideh Gilani — Business Graduate Student at FIT
"To Be Announced"
Thanks to DisruptHR Orlando 11.0 Sponsors!