DisruptHR New York City (NY, USA) will be held on Thursday, September 13, 2018,  at GRANT THORNTON and we're excited to announce an awesome lineup of speakers for their 14th DisruptHR event!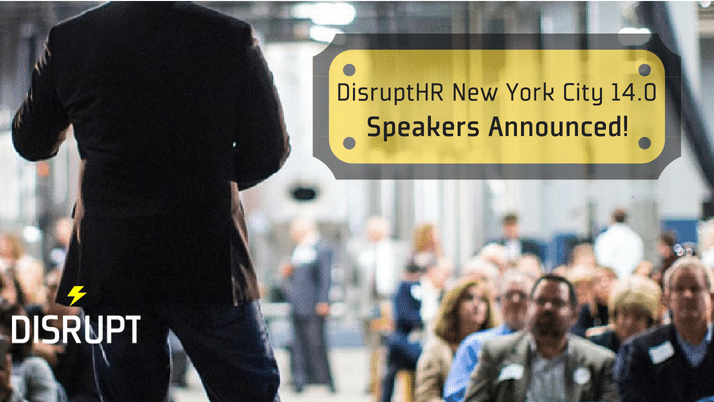 Garnet Toritto — Human Resources Innovator at CRI
"HR Is Not The Principal's Office"
Nikki Cannon — Senior Manager, Learning, and Development at Burberry
"The Secret Engagement Ingredient No One Talks About"
LaToya Lyn — Head of Global HR at LivePerson
"Wake the F Up! Hip Hop Culture Is Taking Over HR!"
Jessie Punia / @jessiepunia –Change Lead & Co-Owner of August
"Screw HR Fads!"
Toby Hervey & Sarah Sheehan — Founders of Bravely
"Mind the (Conversation) Gap: Your Efforts to Get People Talking Are Backfiring"
Steve Garguilo / @sdgarguilo — Co-Founder of Action Surge
"We All Have Pink Flamingos"
Tami Forman / @TamiMForman — Executive Director at Path Forward
"We Only Hire 'A' Players" Is a Lie"
Anessa Fike — Founder & Chief People Officer at AF Recruiting
"Your Talent Strategy Is Broken"
Roger Ferguson / @BigFivePerf — Principal at iSi HR Consulting
"Annual Appraisals Suck… The Life From Your Teams"
Daniela Herrera — Recruiting Manager at R/GA
"You're Doing Gender Inclusion Wrong"
Thanks to DisruptHR New York City 14.0 Sponsors!