DisruptHR Madison (WI, USA) will be held on Wednesday, June 6, 2018, at High Noon Saloon and we're excited to announce an awesome lineup of speakers for their 3rd DisruptHR event!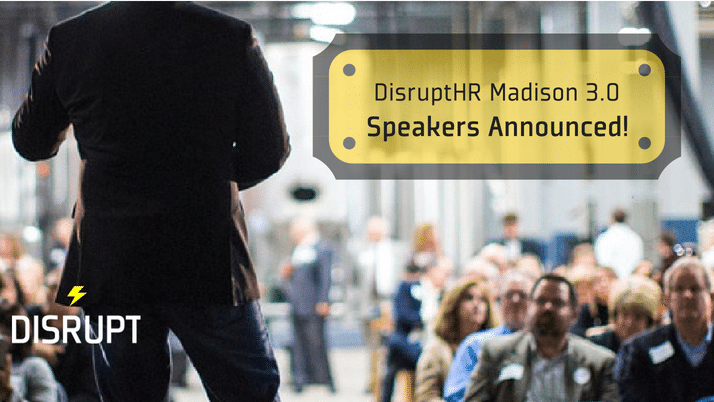 Rachel Werner  –Digital Editor at BRAVA Magazine
"The 'F' Factor: The Falsehood Behind Feminism"
Amber Swenor — Founder of Strategic Partners Marketing
"There is More to Value Than the Bottom Line"
Neil Mathweg — Creator & Host of the I Love Madison Show
"Trailing Spouses: How to Hit the Ground Running"
DP Knudten — Chief Collaborator at COLLABORATOR creative
"BRAND vs COMMODITY: If You're Not the One You Are the Other"
Charles Warner — Residential Services Manager at Madison Gas & Electric
"Selling the Story: Lessons From Silver Screen Dreams"
Jenie Gao — Artist & Creative Director at Jenie Gao Studio
"Creativity, Connection and Consciousness: Our Survival Strategies"
Michael Hann — Motivational Speaker at Hero Habits
"Surviving to THRIVING: How to Avoid Burnout, Metabolize Stress and Design a Winnable Game"
Nick Dillon — Motivational Speaker at Believe Coach
"How Do You Show Up? The Proactive Approach to Workplace Bullying"
Steve Bench — Founder of Generational Consulting, LLC
"Delayed Adulthood, Disrupted Workplaces" 
Thanks to DisruptHR Madison 3.0 Sponsors!