DisruptHR Kuala Lumpur (MY) will be held on Tuesday, March 5, 2019, at Feruni Ceramiche and we're excited to announce an awesome lineup of speakers for their 3rd DisruptHR event!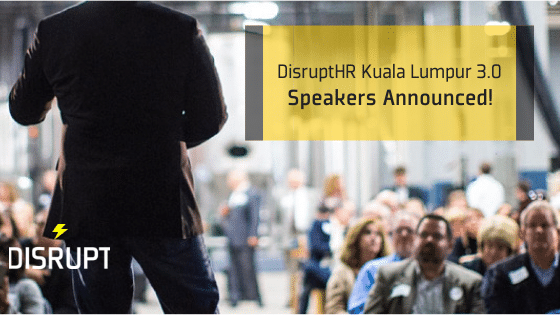 Dato' Hamidah Naziadin — Group Chief People Officer at CIMB Group
"Who eats who for breakfast?"
Jan Bartscht — CEO & Co-founder of Leadapreneur
"Balancing innovation with business as usual"
Mark Koh — CEO & Co-founder of Supahands
"Fun up your company values"
Chew Ann Jee — Manager at Mah Sing Group Berhad
"Disrupt performance management"
Alvin Wong — Director at Rainmakers Inspired
"Alright, sell me the job!"
Bianka Burke — Founder & CEO of Cannii
"Talent Disruption/Industry disruption"
Christoffer Erichsen — CEO of Human Inc
"Relationship and Social Connection at workplace"
Eleonora Valenti — Senior Technical Recruiter at Mindvalley
"Speaking louder is not a strategy!"
Ling Hsern Wei — Head of Learning and Development at PwC Malaysia
"How to build a learning organisation"
Roshan Thiran — CEO of Leaderonomics
"HR for the 21st century"
Aida Azmi — Director, Head of Growth at Teach for Malaysia
"The art of networking and building strong relationships"
Ramya Balakrishnan — Director at People Possibilities Advisory
"Employee? No,thanks!"
Thanks to DisruptHR Kuala Lumpur 3.0 Sponsors!