DisruptHR Hartford (CT, USA) will be held on Thursday, October 27, 2022, at YG Club at Dunkin Donuts Park and we're excited to announce an awesome lineup of speakers for their 3rd DisruptHR event!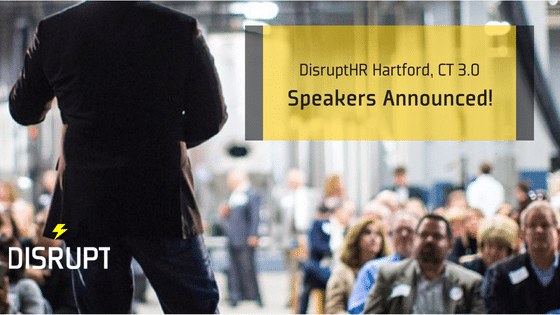 Meghan Stewart — Managing Partner at Ingenuity Design
"Secure and Satisfied Employees: What They Teach Us About Connections at Work"
Julie Develin — Sr. Partner, HCM Advisory at UKG
"Invisible Ink at Work"
Dr. Michael Sokol — SVP, Clinical Strategy at Quantum Health
"How Your Zip Code and Inclusiveness Can Impact Your Health"
Andrea Hawkins — CEO & Founding Partner at Leading Culture Solutions
"We Are Not Okay…"
Thanks to DisruptHR Hartford 3.0 Sponsors!