DisruptHR Dallas (TX, USA) will be held on Tuesday, April 24, 2018, at Addison Improv and we're excited to announce an awesome lineup of speakers for their 3rd DisruptHR event!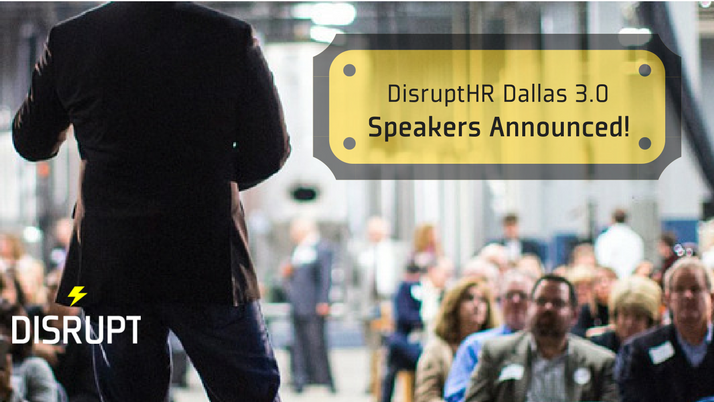 DisruptHR Dallas 3.0 Speakers
Joe Hirsch — Managing Director at Semaca Partners, LLC
"Radical Feedback For The Talent Revolution"
Monica Blacker — Founder of BAX Advisors
"Where Are All The Men?"
Trevor Evans — Corporate Trainer/Instructional Designer at Prime Lending
"It's Only Glass"
Diane Fannon — Principal at The Richards Group
"How to Become One Of The Best Places To Work"
Craig Lewis — Tech Entrepreneur at Gig Wage
"The Gig Economy: It's About Payments & Benefits"
Genevieve Mayet — Master of Science
"Transcending The Transgender Mythos"
Andy McKnight — Agile Practice Lead at Matrix Resources
"How The Marine Corps Creates High Performing Teams"
Lisa Prior — Founder of Prior Consulting
"Who Dunnit? How Hollywood Is Killing HR"
Thanks to DisruptHR Dallas 3.0 Sponsors!