DisruptHR Cork (IE) will be held on April 17, 2018, at  St Peter's Church and we're excited to announce an awesome lineup of speakers for their 1st DisruptHR event!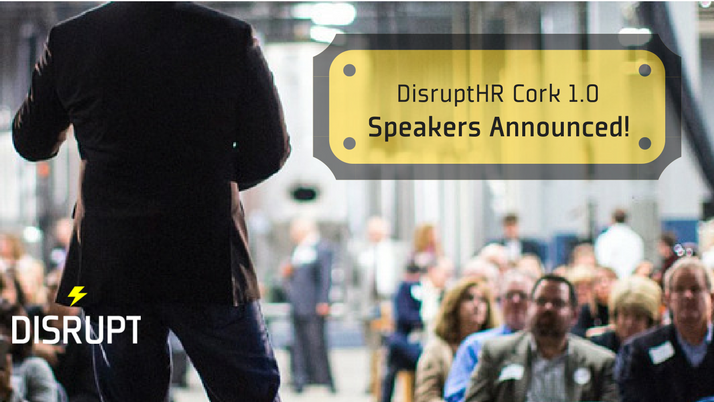 DisruptHR Cork 1.0 Speakers
Barry Holmes /@holmes_barry — Group Director of HR at Royal College of Surgeons
"A New Dimension to Pensions"
Bibi Baskin /@BibiBaskin — Motivational Speaker and Media at Bibi Baskin
To Be Announced
Lyndon Wayne Friend /@thepowerupway — International Motivational Speaker & Consultant
"The "Sweet Spot" Of Engagement & Possibility!"
Peter Finnegan /@PeterFinnegan — Director, Blackstone LaunchPad at UCC
"Inspiring Ireland's Next Generation of Leaders"
Sarah Abbott /@SarahAbbott_ –Executive Coach, HR Innovator, Talent Strategist at The People Practice
"Leadership Can't Be Taught, It Can Be Learned"
Sebastian Green –Professor Emeritus of Management at University College Cork
"The False Self And Creating Organisational Flow"
Susan Manning /@smanning29 — Coach, HR Director at The People Practice
"A Time To Think"
Susan Steele /@ultrasue200 — Chair and CEO Sea Fisheries Protection Authority
"Can We Keep Our Balance? – Surfing The Waves Of Life"
Valerie Pierce /@PierceVpierce — Founder & Director of Clear & Critical Thinking at Valerie Pierce
"Cool Logic For Hot Situations"
Thanks to DisruptHR Cork 1.0 Sponsors!