DisruptHR Cleveland (OH, USA) will be held on Thursday, August 8, 2019, at House of Blues and we're excited to announce an awesome lineup of speakers for their 9th DisruptHR event!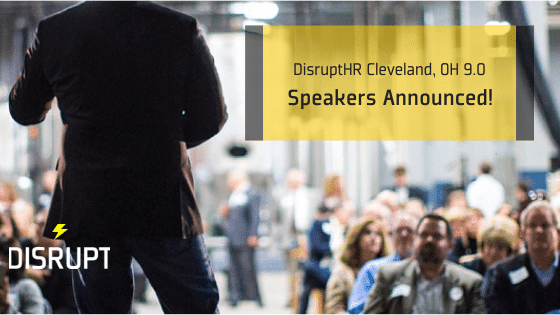 Nicole Barile — Intercultural Consultant & Trainer at Nicole Barile Intercultural Consulting
"How to Communicate Effectively with Any Culture: Mastering Cultural Agility"
Brad Owens / @BradOwens — Director of Talent Acquisition & Development at SITE Centers
"Soft Skills Suck"
Tom Mobley / @MobleyHRC — Assistant Professor – Educator – Organizational Leadership/Human Resources at University of Cincinnati
"HR Succeeds – Launching College Graduates HR Careers"
Chris Hatala / @GamesDoneLegit — Event Director at Games Done Legit
"Make It Fun!"
David Croft / @Torsoman75 — Partner at Meyers, Roman, Friedberg & Lewis
"Cybersecurity Presentation"
Monirah Bacnik / @brand_28 — CEO of brand28
"What the Heck is Employee Engagement Anyways?"
Gina Camiola –Manager, Talent Programs at Eaton
"She Just Said What?!"
Regina Loiko — VP of People Empowerment at Insight2Profit
"Training Wheels are a Scam"
Thanks to DisruptHR Cleveland 9.0 Sponsors!