DisruptHR Cleveland (OH, USA) will be held on Thursday, June 8, 2023, at Gordon Green and we're excited to announce an awesome lineup of speakers for their 11th DisruptHR event!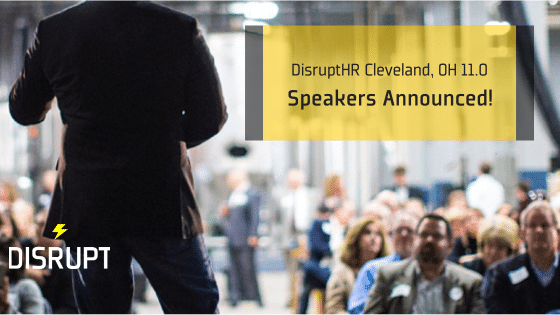 Chaz Billington — Partner at Vorys
"Artificial "Intelligence"? Dealing with AI in your workplace (because it's probably already there)"
Beth Higgins — HR Consultant at HRBuffalo
"Is there a Witch in your Workplace?"
Crista Bartolomucci — Senior Manager, People Experience at iDesign
"Let's Break the Rules!"
Lisa Newburger — Talent Acquisition Specialist at Your Partner in HR
"Make Me Laugh – Secrets of a Successful Recruiter"
Jackson Kerchis — Director at 4 Day Work Week USA
"Future of Work: The Case for a 4 Day Week"
Mireille Wozniak-Michalak — Founder of Petiole HR
"Be Proud To Call Yourself Human Resources…"
George Sample — VP – Bank Strategy & Performance at Federal Reserve Bank of Cleveland
"Curiosity Builds Companies"
Sara Bartlett — Principal Consultant at MOD Network
"Dear Senior Leader…Please Retire!"
Dana Allender — Founder of SUN – We Grow You
"Does Sales Talk To HR?"
Thanks to DisruptHR Cleveland 11.0 Sponsors!