DisruptHR Channel Islands (GB) will be held on Wednesday, February 15, 2023, at Les Cotils and we're excited to announce an awesome lineup of speakers for their 4th DisruptHR event!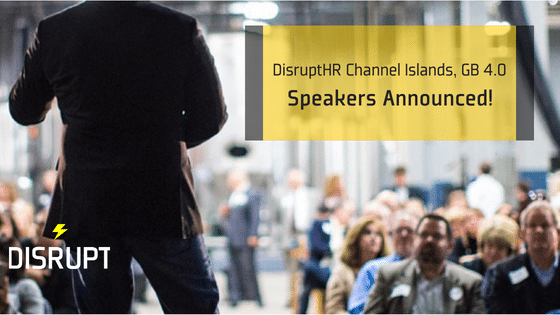 Sarah Ash — Group Partner, Employment Team at Walkers
"Don't forget the middle man"
Danielle Brouard — Senior Counsel at Walkers
"The Five Best Ways to Lose an Employment Tribunal Claim"
Olive Fogarty — Business Development Executive at CIB Channel Insurance Brokers
"The Great Resignation"
Lauren Gale — Head of HR at Utmost Worldwide Limited
To Be Announced
Kate Harbour — Senior Consultant at CBO Projects
"Psychological Safety – Happiness, Innovation and Performance'."
Kate Hesk — Founder and Chief People Officer at Cognomie Limited
"Not Another Talk About Women, Wellbeing and Work!?"
Alex Barker — Captain at Be More Pirate
"Be More Pirate"
Andre Duquemin — Founder of Three Brain Training
"The Burnout-Proof Workplace"
Chris Chamberlain — Operations Manager at Mind Guernsey
"Stop Ticking the Boxes!"
Hayley North — Charterted Financial Planner at Rose & North
"Fail Better"
Lena Thompson — Future of Work Consultant & Keynote Speaker at Future of Work
"New Age Of Reality – How To Use Your Imagination To Achieve Your Goals'"
Ian Potter — Owner & Fitness Director at My Fitness
"Three Little Pigs"
John Hibbs — Co-Founder of Co-Efficient
"How Creating a Better Tomorrow Starts Inside Your Head"
Thanks to DisruptHR Channel Islands 4.0 Sponsors!