DisruptHR Calgary (AB, Canada) will be held on Thursday, November 17, 2022, at Platform Innovation Centre and we're excited to announce an awesome lineup of speakers for their 9th DisruptHR event!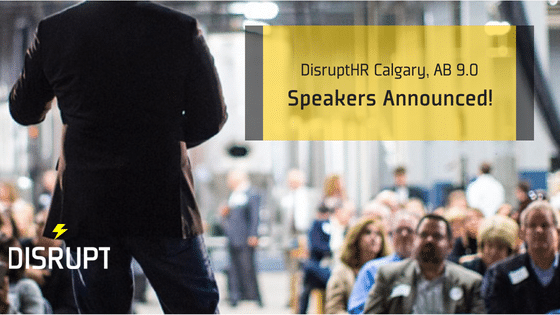 Adam Czarnecki — Executive Vice President of GreatWest Kenworth Ltd / Talent Tactics
To Be Announced
Jane Helbrecht — Consultant + Founder of Uplift Engagement
"Your Team Doesn't Suck, You Do"
Ken Cameron — Owner/Facilitator at Corporate cultureSHIFT
To Be Announced
Shahzia Noorally — Program Manager – Diversity, Inclusion & Belonging at Enmax
"Do you know the Reference Man?"
Russell Stratton — Leadership Champion at Bluegem Learning
"You're Not Doing Anyone Any Favours By Not Having the F-ing Conversation"
Christina Matisons — Business Consultant – Innovation Transformation & Process Improvement at Telus
"SMART Goals Suck"
Meghan Donohoe — Principal Catalyst at SAIT
"Hide and Seek: the Transformative Leadership Experience Hiding in Every Organization"
Tariq Elnaga — Principal & Founder of Fixx Talent
"Topic: Does Justin Trudeau Run Your HR Department?"
Tim Borys — Chief Executive Officer at FRESH! Wellness Group
To Be Announced
Jordan Ludwig — Co Founder & Principal at Stack'd Consulting Inc.
"Stop F*uking Being a Hero! Building Resilience in Your Team"