DisruptHR Brookings (SD, USA) will be held on Thursday, September 30, 2021, at Pioneer Park and we're excited to announce an awesome lineup of speakers for their 4th DisruptHR event!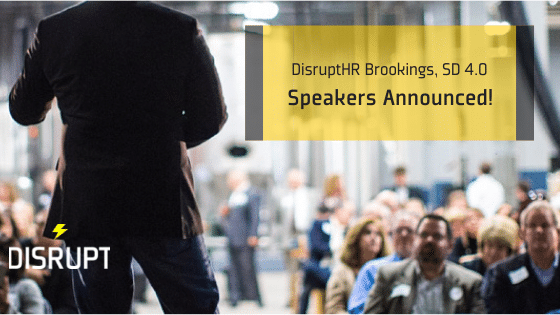 Laura Schwartz — HR Manager at Falcon Plastics
"I'm Fine. It's Fine. Everything is Fine."
Danielle Bohn — HR Business Partner at Twin City Fan
"Running Your Team is a Marathon"
Kevin Miller — Founder/Business Engineer at ITCB Consulting
"Mastering the Success Potential Formula"
Julia Eberhart — Public Relations & Communications Manager at Bushnel
"Talking about the Big Bucks"
Wendy Dailey — Podcast Host & Blogger at HR Social Hour Half Hour Podcast Host
"These Aren't The Generations You are Looking For"
Ritu Hooda — Business Intelligence Architect at First Bank & Trust
"Are You Comfortable Being Uncomfortable?"
Mike Henke — Owner of Mike Henke, Inc
"What If 25% of Your Salary Depended On…"
Thanks to DisruptHR Brookings 4.0 Sponsors!