DisruptHR Atlanta (GA, USA) will be held on Thursday, October 6, 2022, at Switchyards Downtown Club and we're excited to announce an awesome lineup of speakers for their 7th DisruptHR event!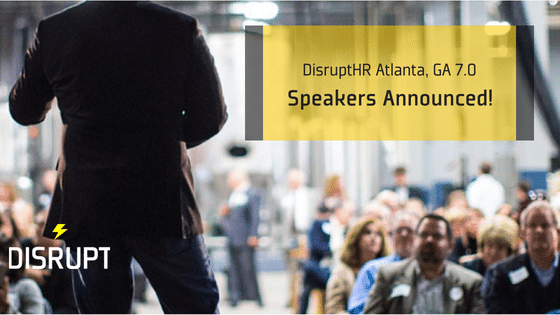 Christina Lock / @cnlock — Founder & CEO of Catch Talent
"Working Moms: Keep Them By Letting Them Go"
MK Getler / @mkgetler — CMO at Loop & Tie
"The 5 Key Ingredients for Building a Regenerative Company"
Dan Duckworth — VP, DEIB People + Culture at livingHR
"Diversifying Boards"
Christofer Peterson — Chief People Officer at Dagger
"To Be Announced"
Tracy Lee / @ladyleet — CEO of This Dot Labs
"Does Tech Really Have a Pipeline Problem? Exploring Diversity & Inclusion"
Sheri Foster — Vice President of Human Resources at Atlanta Community Food Bank
"The Impact of The Atlanta Community Food Bank"
William Riddick Jr. / @Williamr_iHR — Vice President, Head of HR (Bank & Strategic Segment) at Fiserv
"To Be Announced"
Matt Pierce — Founder & CEO of Immediate
"What's Your Benefits Package is Missing?"
Thanks to DisruptHR Atlanta 7.0 Sponsors!