DisruptHR South Wales (UK) will be held on Wednesday, September 14, 2022, at Newport Market and we're excited to announce an awesome lineup of speakers for their 2nd DisruptHR event!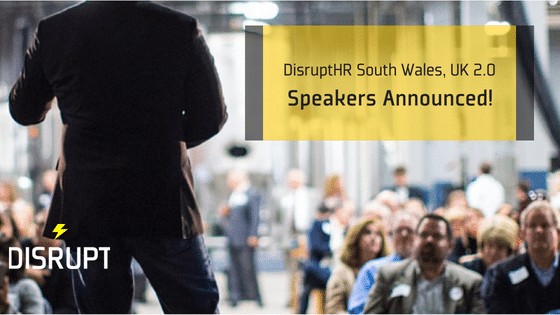 Luke Takeuchi — CEO of RHA
"How is scepticism working for you?"
Katrina Jackson — HR Manager Uk & Europe at SIMS
"What women want"
Yusuf Ibrahim — Associate Dean for Teaching & Learning at Cardiff & Vale College
"Digital Provocation"
Michael Baker — Managing Director at The Training and Business Consultancy
"Death of the Organisation"
Sam Heighway — Director & Founder of Be Business Fit
"Behaviour Matters"
Alex Lloyd Jenkins — Creative Director at Designed for Life
"To Be Announced"
Joanna Payne — Senior Teaching and Learning Administrator at Electronic and Electrical Engineering Department at University College London
"Imposter Syndrome"
Jemma MacLean — Client Relationship Manager at Insight
"Human Horticulture"
Rhodri Evans — Diversity & Inclusion Lead at BBC
"The Inclusivity Alliance"
Ben Gallacher — Founder of Inrehearsal
"Busting myths on why digital learning will or won't work for your organisaiton "
Caroline Thompson — Head of Partnerships at Alacrity Foundation
"To Be Announced"
Stuart Paviour — Wellbeing consultant, Business Psychologist and Executive Coach at Wellbeing with Cari
"Are Health apps actually improving health?  Or are they potentially making us ill?!