DisruptHR Brisbane (QLD, Australia) will be held on Tuesday, March 17, 2020, at Eagle Lane Bistro and we're excited to announce an awesome lineup of speakers for their 4th DisruptHR event!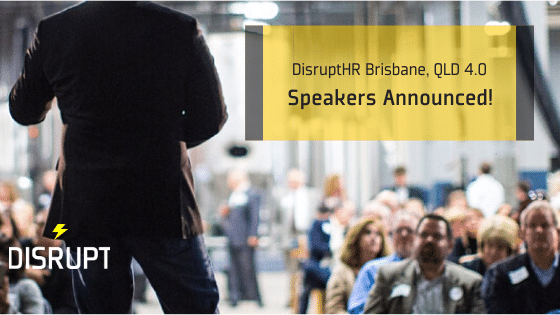 Todd Pavlou — Director and Coach at Facta Behavioural Harmonics
"What is Behavioural Harmonics?"
Paddy Mooney — Customer Success Manager at intelliHR
"Learnings from how sport professionals look at performance"
Nick King — Principal Facilitator and Trainer at Oracle
"Intrapareneering – the new employee"
Libby Marshall — CEO and Founder of Steam Capita
"Don't apply for a job – position yourself for success"
Damien Barry — Regional Principal at OneSchool Global
"An appraisal tool for teachers and educators – does it really matter?"
Justin Palazz-Orr — Organisational Development Manager at APRG
"Disrupting Disruption: How leaders can use human technologies to reduce disruption on performance"
David Concannon — Sessional Academic at QUT
"Managing Volunteers – HR needs a new approach"
Mike Keating — Co-Founder of Attract.ai
"The 7 second rule: Why candidate experience matters"
Paul Findlay — CEO of OrgDev Institute
"How OrgDev Automation is changing the way we develop people and organisational agility in the age of disruption"
Tim Way — Managing Director at The Career Conversation
"Start Coaching…? I'm the boss dammit?"
Thanks to DisruptHR Brisbane 4.0 Sponsors!